Getting a driving license (DL) in UAE can be a slightly cumbersome and a decently expensive affair. And, especially if you don't have a driving license from your home country, it will turn out to be time-consuming as well as it might end up costing you around 5000 AED. But, in case you already have a DL from your home country, it is much easier. Expats from a few countries (list is given here) can directly convert their DLs to a UAE license. But, even if you are not from one of the countries mentioned in the list, there is still good news for you. You will get something called a "GOLDEN CHANCE".
What is a Golden Chance?
Golden chance in an opportunity, a kind of short cut, in which you get a chance to take the driving test without going for driving classes at the Emirates Driving Company. With this, you can save a lot of time and money which otherwise you would will need to spend on daily driving lessons.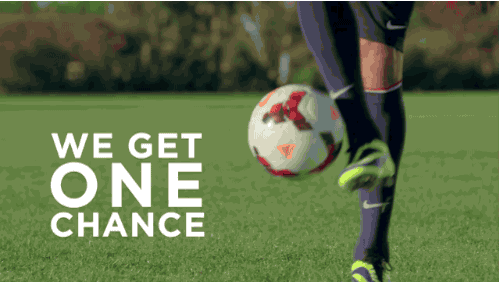 Eligibility for Golden Chance driving license in UAE
Those who are already having a driving license from their home country are eligible to apply for golden chance driving license. You will need to produce your original (and valid) driving licence along with its Arabic translation at the time of "opening your file". Arabic translation can be done at any "typing centre".
Documents Needed
Home country driving license (original) and its Arabic translation (original)
Passport and residence visa page – original and photocopy
Emirates ID card – original and photocopy
Colour photo – passport size – 2
Eye test report
No objection letter from the sponsor (if required by the related traffic department).
My personal experience of getting Golden Chance Driving License in Abu Dhabi
Since I had submitted the Arabic translation of my Indian driving license at the time of application, I was eligible for Golden Chance. After I passed the theory test, I applied for a Road Training Permission card to start On-Road Training. You can easily apply for this on the Abu Dhabi Police mobile app. It costed me 115 AED (including courier).
I found plenty of private driving instructors waiting out the Emirates Driving Company. You can go ahead with your on-road training with any one of them. Typically their fee is 50-80 AED per hour – depending on your bargaining skills.
Although the instructor who trained me has initially asked for 70, after a bit of negotiation finally settled for 60 AED per hour. Since I hadn't driven much in the previous 2-3 years, it took me some time to get used to the roads and especially to the left-hand driving in UAE. Generally, people with prior experience take around 10-15 hours of practice. I took 20 hours. Those who have less driving experience might even take 30 hours.
Once my instructor was convinced with my driving skills, he gave give me a certificate of completion. I went ahead and took the road test and passed it at once!!
In the end…
If you found this information helpful, please leave a comment below to let us know, it would really make us happy. Also, if you need any other information relating UAE Driving License, please ask you questions in the comments and I will definitely reply back.